OPERATION PORTERHOUSE STAKES: TZJC members practice essential skills
Keywords: - Readiness - - Exercises - - Guns - - Drones - - ROV - - K9 -
Junior Corps participants got to handle and maneuver with robots, quadcopter drones, and K9 units in coordinated maneuvers. They participated in planning operational safety procedures, fire control, first aid, and task achievement together as a team. Marksmanship skills and drill were practiced in various environments, including an indoor range, public spaces, and private live-fire training grounds.
---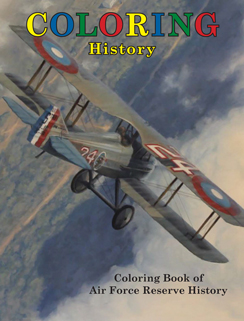 COLORING: Air Force Reserve coloring book
Keywords: - Military - - Flying - - -
Featuring moments in USAF history and aircraft
---
ROBOT ARM ASSEMBLY: Zazzu Junior Corps practiced following detailed step by step instructions to assemble a working robotic arm from prefabricated parts.
Keywords: - Robots - - DIY - - -
The robot arm features four points of articulation. It is electrically powered by an on-board battery connected by Junior Corps members following simple wiring diagrams. Fundamental machine principles such as screws, levers, fulcrums, and powered motion are practically demonstrated by the rotating, lifting, and grasping robotic arm.
---
TZ Junior Corps playtime with ROV.4 and ROV.5!
Keywords: - -
TZJC members played tag and capture the flag, as well as practicing giving commands and interactions in a human/ROV free-play environment. Compressed-air launched projectiles were fired to compare accuracy against ROV.5 MLRS modules. Practice moving around, forming up, sharing duties, and safely handling ROV units were important skills to practice TZJC focus on safety, adventure, science and technology learning was a key aspect.
---
JR CORPS SEARCH AND RESCUE INTRO DAY: Keep searching and you will find a way!
Keywords: - Readiness - - - - Search and Rescue - - Exercises -
After 5k endurance run, members visit with fire, police, and medical personnel for introduction to emergency equipment.
---